We are proud to provide bespoke fire alarm systems to our clients throughout the West and East Midlands. With over 20 years of expertise within the fire safety and equipment sector, you can rest assured that you are in safe hands with our qualified team if you are looking to have a state-of-the-art fire alarm system installed.
Types of Fire Alarms
We have a varied range of fire alarms available to supply depending on your specific requirements. To-date we have specialised in providing both wired and wireless fire alarms and we have ensured that we have a fantastic range available from leading manufacturers. We will take the time from the outset to fully understand about your property and requirements, so we can then help advise on the most appropriate fire safety system for you.
Locations Covered
We're pleased to confirm that we are able to both supply and install fire alarm systems across the West & East Midlands and a breakdown the areas covered includes the following:
Birmingham
Solihull
Coventry
Wolverhampton
Walsall
West Bromwich
Worcester
Leicester
Whenever you need us, you can rest assured that our technicians will be with you quickly to get your new fire alarm systems installed and you won't have to worry about any part of the process.
Why Us
We are proud of the reputation we have built up over the years for the fire alarm installation services that we provide. Here are just some of the reasons why we know you won't be disappointed with opting for us as your fire alarm system installer:
Proven Experience
Fast, Friendly & Reliable Service
Fixed Pricing
No Obligation Quotation
Fully Qualified Engineers
Our aim is to ensure that the process of getting the fire alarm systems installed that you want in the West or East Midlands is hassle-free for you.
Would you like more information or a quote for fire alarm systems from us here at Darley Fire Protection? If so, then please do not hesitate to get in touch. You can call our team on 0800 086 2695 and we look forward to speaking with you soon. If you prefer, you can request a quote online and once received, we will be in touch with you.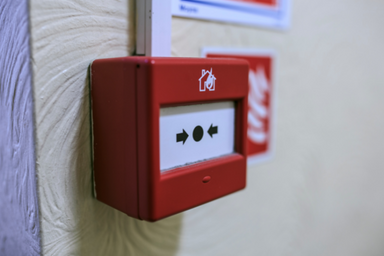 Supply, installation and maintenance of all types of fire extinguishers.
Ensure your business is fully compliant and insured with our comprehensive Fire Risk Assessment service.
Emergency lighting installations.
Fire Alarm Systems. For All Your Fire Protection Needs