Whether you're looking to buy a brand new fire alarm system or simply looking to upgrade your existing system, our fire alarm services are here to support your needs.
Fire Alarm Services and Systems
Not sure which alarm system to have? Don't worry, our team of experts at Darley Fire Protection will work with you to help identify which fire alarm system is needed. Regardless, we will provide a no obligation consultation service to meet your business needs.
Your fire alarm system will be designed and installed by our accredited engineers at Darley Fire Protection, so rest assured your alarm system will be installed to the highest industry standards. And whether it's a fire alarm system we have installed or not, we will also provide a maintenance service that is compliant.
Need assurance if something goes wrong? At Darley Fire Protection, we also provide an emergency call out service. So whether it is to install a fire alarm system to on-going maintenance and emergency callouts, we can cater to your every business needs.
We also specialise in wireless alarm systems as well as wired alarm systems. Get in touch with a member of our team to learn more about our fire alarm services.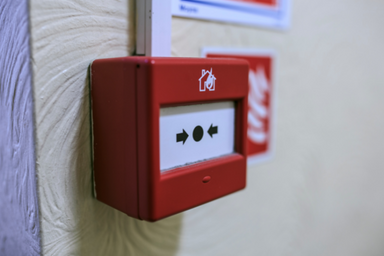 Supply, installation and maintenance of all types of fire extinguishers.
Ensure your business is fully compliant and insured with our comprehensive Fire Risk Assessment service.
Emergency lighting installations.
Fire Alarm Services. For All Your Fire Protection Needs