Our emergency lighting installations adhere to strict regulations to ensure there is a clear escape route in the event of a fire.
When installing emergency lights, our trained engineers take great care in understanding the layout of your building, so that your customers and staff can safely find an exit.
Our installations comply with the British Standard BS5266. We also provide annual maintenance of your emergency lights.
In the event of a power cut, all our emergency lights will stay switched on, so that they remain visible at all times.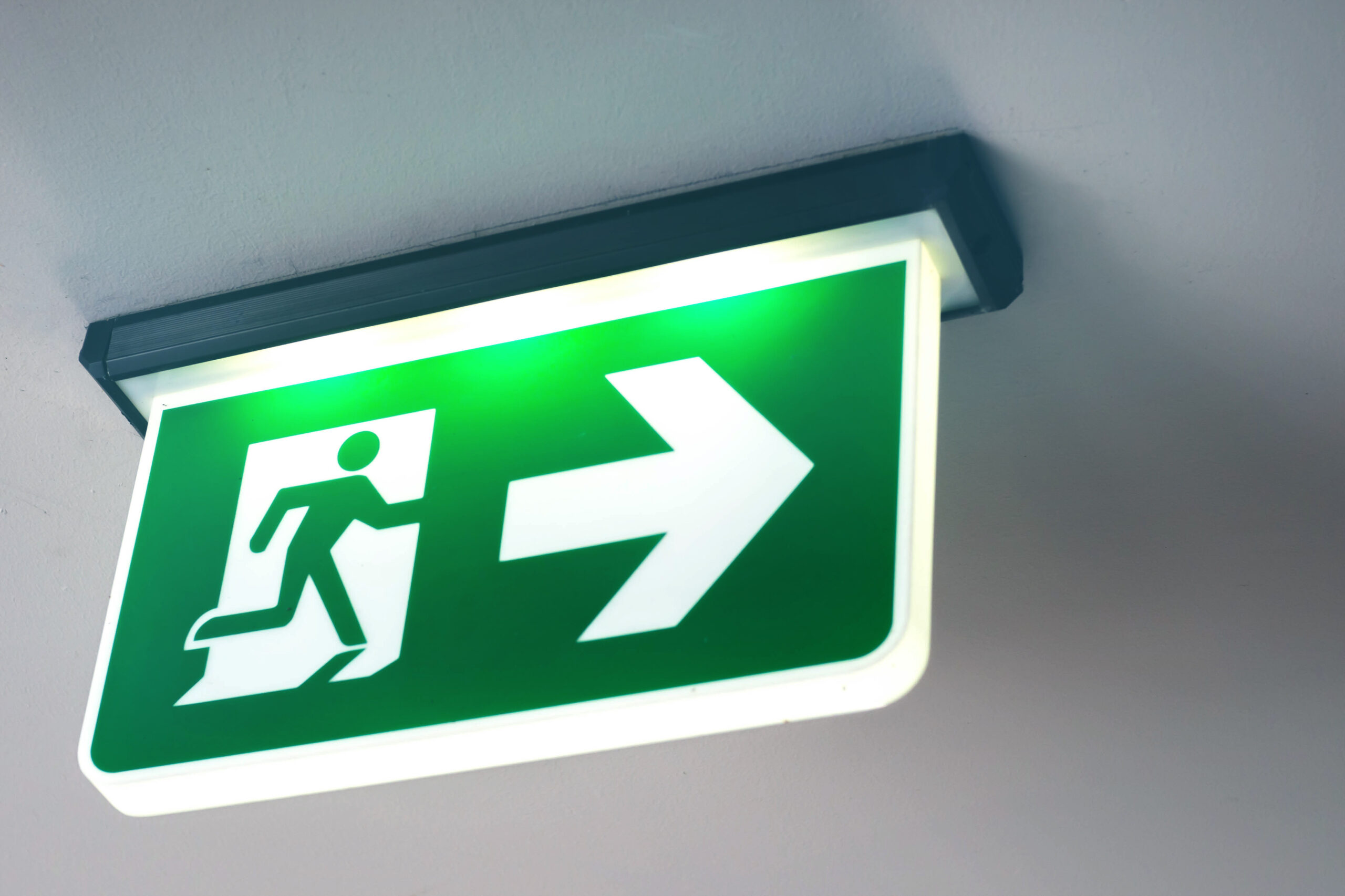 Fire Alarm Installations, Repairs & Maintenance.
Supply, installation and maintenance of all types of fire extinguishers.
Ensure your business is fully compliant and insured with our comprehensive Fire Risk Assessment service.
For All Your Fire Protection Needs